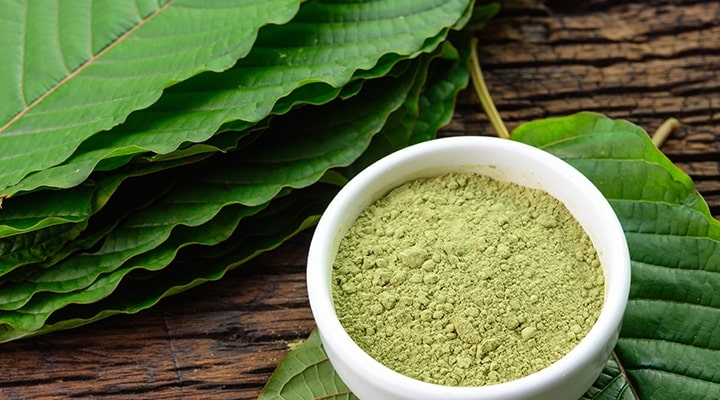 Explore Kratom Powder 
Like all forms of kratom, powder is derived from the leaves of the Mitragyna speciosa plant — an evergreen tree native to Southeast Asia. Kratom powder has been traditionally used for centuries to promote wellness. Each strain of kratom has unique effects and aromas: try out different powders to see which is best suited to your needs, or combine strains to create unique blends. Order kratom powder online today!
Explore Kratom Capsules 
Our capsules offer a more convenient and portable way to use kratom on the go. Just like our powders, our capsules are made from the highest quality kratom for sale online in the United States. We ensure our capsules are all-natural and free of impurities through vigorous third party lab testing. Add your favorite strain in capsule form the next time you kratom order online.
Explore Kratom Extracts
Royal Kratom is proud to offer a limited selection of premium kratom extracts — you won't find these from other kratom retailers. We've taken our most popular strains and refined them using an all-natural process. Now you can enjoy kratom as a liquid tincture, or highly concentrated capsule. Order kratom online and try our extracts to see which works best for you.
Why Order Kratom Online from Royal Kratom?
Based in Southern California, our team is proud to serve the kratom community across the United States through the sale and advocacy of kratom products. We offer premium kratom for sale online in the form of powder, capsules, and even extracts. We service all regions that permit the sale and purchase of kratom, and are proud to offer free same-day shipping when you buy kratom online.

Our products are third party lab tested to ensure their purity and alkaloid content. Our customers trust Royal Kratom to deliver all-natural products when they order kratom online from us.
Receive free same-day shipping when you order kratom online with us!
Sign up to earn points the next time you order kratom online and access exclusive deals.
Discover the Different Kratom Colors
When shopping for kratom for sale online, you'll notice the unique names for each strain. We name our kratom products based on the vein color of the leaves when they were harvested. As Mitragyna speciosa leaves mature, they tend to darken and have different alkaloid levels when compared to younger plants.
White Vein
White vein kratom strains are harvested from young plants which contain a higher concentration of the alkaloid mitragynine than more mature plants. White vein kratom products are often used in the morning to start the day. Royal Kratom is proud to offer white vein kratom in both powder and capsule form. When you order kratom online with us, you're choosing third party lab tested products made from high quality, natural ingredients.
Green Vein
Slightly more mature than white vein varieties, green vein kratom products contain a balanced quantity of kratom's active alkaloids. This results in more moderate effects overall, and most of our customers agree that green vein kratom products are ideal for newcomers who are unsure which kratom strain is right for them. If you are new to Royal Kratom, we recommend you start your kratom journey with Green Vein Kratom Powder or Green Vein Kratom Capsules for your first order.
Red Vein
Red vein strains are harvested from mature Mitragyna speciosa plants, and contain higher concentrations of the alkaloid 7-hydroxymitragynine. Our customers trust red vein kratom products for their mellow aromas and overall strength. If you have sampled milder strains in the past and are interested in trying something new, we highly recommend adding red vein powder or capsules to your next online kratom order.
Rainbow
Royal Kratom is proud to offer a curated blend of our most popular strains that we call our rainbow variety. By combining the aromas from multiple Mitragyna speciosa leaves, we have developed one of the most unique strains of Kratom for sale online — you won't see this available from other retailers. If you have tried kratom in the past and are in the market for a new experience, try our Rainbow Kratom Powder or Rainbow Kratom Blend Capsules today.
Kratom FAQs
Kratom is derived from the Mitragyna speciosa plant, which grows naturally in Southeast Asia. We partner with sustainable farmers in the region, and process orders at our facility in Southern California. Many kratom strains include their country of origin in their name.
Different customers may prefer to experience kratom in one form or another. Kratom powder has been used for centuries, while capsules and extracts are relatively new. We therefore recommend newcomers try our powder selection if they are unsure where to begin.
This will depend on your own preferences and what type of aroma you want from your kratom. The best way to determine which kratom strain is best for you is to try different varieties. For newcomers, we recommend green vein kratom, while returning users may enjoy our unique Rainbow strain.
The legal status of kratom is under review at the federal level, and many state and local governments have set their own rules with respect to the purchase and sale of kratom. Legislation is pending at state and federal legislatures, and Royal Kratom is committed to keeping our customers informed as the situation develops. Check out our complete list of regions where access is limited before you order kratom online.