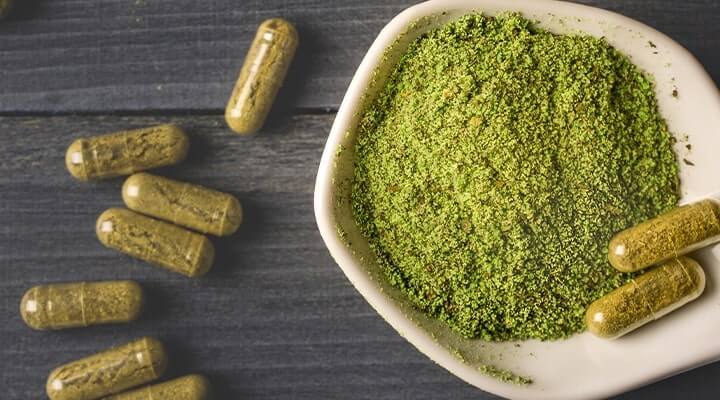 Buy Premium Kratom Capsules
The kratom capsules we have for sale are some of our bestsellers. In capsule form, kratom is easy to bring with you on the go—a likely reason behind their popularity. Even if you don't need the extra convenience, these capsules ensure an accurate, easy-to-understand alkaloid level per capsule. The capsule form does not have any effect on the kratom itself, and allows for discretion that other forms of kratom may not.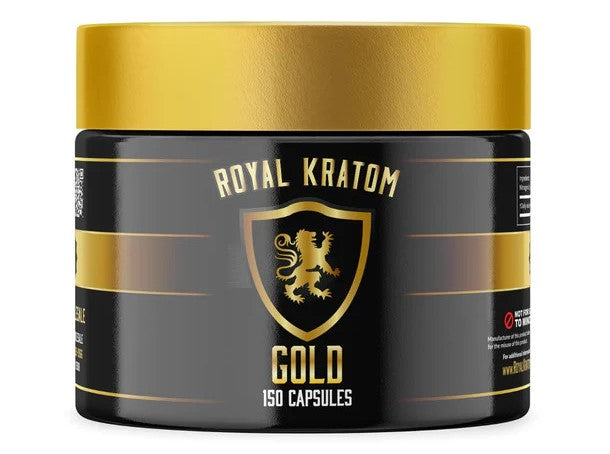 Go For Gold (Or Silver)
Royal Kratom's Gold and Silver Capsules are a popular choice among our customers. Both our Gold Kratom Capsules and Silver Kratom Capsules are lab tested for strength and purity, ensuring the best experience at the best prices. You can even view lab results for your specific batch of kratom capsules for sale to take complete control over your purchase. Gold Kratom contains our highest alkaloid levels with at least 1.5% mitragynine, while our Silver Kratom offers our second-highest alkaloid content with at least 1.2% mitragynine.
Trust the Industry Experts
The Royal Kratom team has been in the kratom and supplement industry for years, leading the effort to address the growing demand for kratom products. With both wholesale and direct-to-customer operations, we manufacture all our own products and possess a massive production capacity. This production capacity allows us to offer free, same-day shipping on every order. We lab test all of our kratom products to ensure quality and potency. Experience exceptional customer service and competitive pricing on the best kratom capsules for sale.
Lab-tested kratom products
Outstanding customer service
Royal Kratom Rewards program
Explore Different Kratom Vein Colors
There are three specific vein colors that refer to the maturity of the kratom plant. Red vein kratom has had the most time to mature, and white vein kratom has had the least. Green vein kratom sits right in the middle of the other two in terms of plant maturity. Each of these vein colors may result in an effect unique to that specific color.
Kratom FAQs
All our kratom capsules for sale undergo third party lab testing for safety, purity, and strength. Our products are tested for plant-related issues including mold and bacteria as well as alkaloid levels. You can view lab results for your specific batch to make sure for yourself that you are ordering the product with the potency you want.
Our kratom capsules are made using a gelatin casing. This casing makes up the capsule, which is then filled with our high-quality kratom powder.
The best strain of kratom varies for each individual. Royal Kratom has a wide variety of kratom capsules for sale so you can explore your options. Generally, if you're newer to kratom, we recommend red or green vein kratom for more mellow effects. If you're more experienced with kratom, white and rainbow varieties might work for you.
Kratom is not legal in all American states. It is currently illegal in Alabama, Arkansas, Indiana, Rhode Island, Vermont, and Wisconsin and in Jerseyville, IL, San Diego, CA, and Sarasota County, FL. Please ensure that kratom is legal in your area before you buy our kratom capsules.