Premium-Quality Kratom Powders
Royal Kratom's premium-quality kratom powders are meticulously crafted from the finest leaves, ensuring unparalleled consistency and potency. This form of kratom is highly sought after by users for its convenience and versatility, allowing for easy day-to-day customization. Additionally, our kratom powders undergo stringent quality control measures, guaranteeing pure, untainted products that adhere to the highest industry standards, making our selection the preferred choice for discerning kratom enthusiasts. Ready to buy kratom powders? Explore our wide range of finely-ground kratom powder strains and enjoy an unmatched level of quality.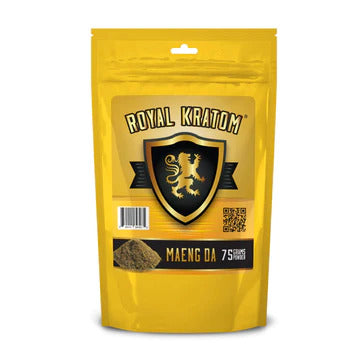 Explore Our Featured Kratom Powders
Get started with our collection of kratom powders for sale online, carefully crafted to meet your needs. 
Experience the potent and invigorating Maeng Da Powder, a top choice for Kratom enthusiasts. 
Elevate your kratom experience with our luxurious Platinum and Diamond Extracts, offering unparalleled potency and purity. 
For on-the-go convenience, try our Gold and Silver Capsules, expertly formulated to deliver a balanced and powerful Kratom experience. 
Explore our premium selection at Royal Kratom today.
About Royal Kratom
Royal Kratom is a highly-reputable supplier of premium quality kratom, offering exceptional customer service and competitive pricing. Our dedication to ensuring product safety is evident in our rigorous lab testing for mold, bacteria, E.coli, and other plant-related issues. Additionally, we adhere to Good Manufacturing Practice (GMP) standards and test for alkaloid levels to ensure consistent quality and potency with every batch of kratom powder for sale at our online store.

Our customers can enjoy the benefits of our all-natural products with free same-day shipping (excluding weekends and holidays), a 30-day satisfaction guarantee, and our rewards program, which allows loyal customers to earn points for savings on future orders. Choose Royal Kratom for a safe, reliable, and satisfying shopping experience.
Committed to Third-Party Lab-Tested Quality
Dedicated Customer Service: Your Satisfaction, Our Priority
Experience Prompt Delivery With Free Same-Day Shipping
We Reward Customer Loyalty: Enjoy Exclusive Points & Perks
Shop By Kratom Vein Colors
Kratom vein colors are a key characteristic used to categorize and understand the unique properties of this tropical plant. The vein colors - red, white, and green - represent different stages of the plant's maturity, which in turn influences its alkaloid composition. By understanding these distinctions, users can choose the kratom variety that best meets their needs and preferences. Royal Kratom makes it easy to buy kratom powders by vein color.
Kratom FAQs
Yes. Royal Kratom powders are third-party lab tested to ensure quality, purity, and safety. These tests help confirm that the products are free from contaminants, heavy metals, and other impurities, providing customers with a reliable and trustworthy option. Buy kratom powders now and enjoy our 30-day satisfaction guarantee.
Our kratom powders are made through an ethical and sustainable process, where we partner with esteemed and trustworthy kratom farmers. The leaves are handpicked, ensuring only the best quality. The leaves are then dried in the sun, ultra-finely ground, and freshly packaged and sealed to preserve their potency and freshness. Shop kratom powders for sale at Royal Kratom.
The ideal strain of kratom powder depends on what you're looking for in kratom. Each strain has unique qualities. We recommend doing thorough research into each strain and talk to discuss the strain variety with kratom enthusiast friends if possible.
Kratom legality varies in the US. We don't ship to states, cities, and counties where kratom is banned, including Alabama, Arkansas, Indiana, Rhode Island, Vermont, Wisconsin, Sarasota County, Union County, Denver, and San Diego. Check your local regulations before exploring kratom powders for sale at our online store.